Andrea, driver of the Premium service: 'Companionship is what hooks you to this job'
It is 11:30 in the morning and, since we are at the aparca&go offices in El Prat, we take the opportunity to visit our Premium service drivers at the facilities they have in front of the aparca&go car park in El Prat. That is where they rest between service and service, where they organize the work, have a coffee and have a few laughs among colleagues.
We entered the operating room. They have everything under control: which client is about to arrive on a trip, which one will leave the car shortly at the airport's T1 so that they can keep it safe while the user leaves on a business trip by plane. They almost know by heart which car each aparca&go client has and what the preferences of each one are, especially those who often repeat.
And it is that in aparca&go we have clients who come every week. Yes, you read it right. They trust us, our drivers and our services so much that every week (whether they travel for business or leisure), we have them here and they leave their cars sleeping in our car park in El Prat while they go on a trip by plane. They feel comfortable knowing that their car is as good as if they had it themselves. Some even contract the washing service, so that when they return from the trip, they find it in the same airport terminal, clean and washed.
After a while of interviewing the drivers at the Premium service facilities, it is time to go with the van to Terminal 1 of El Prat since they have "a service", that is, some clients are about to to arrive with their car and they must go to collect the clients' cars and take them to the parking lot. I accompany you. When we arrived, the service couldn't be faster. The drivers get out of the van (some drivers are already at the aparca&go stop in T1) and, in a few seconds, they exchange a couple of words with the customers and pick up their vehicles to take them to aparca&go, a seen and not seen, very fast. The clients continue with their trip and go with their suitcases to the terminal to catch the plane.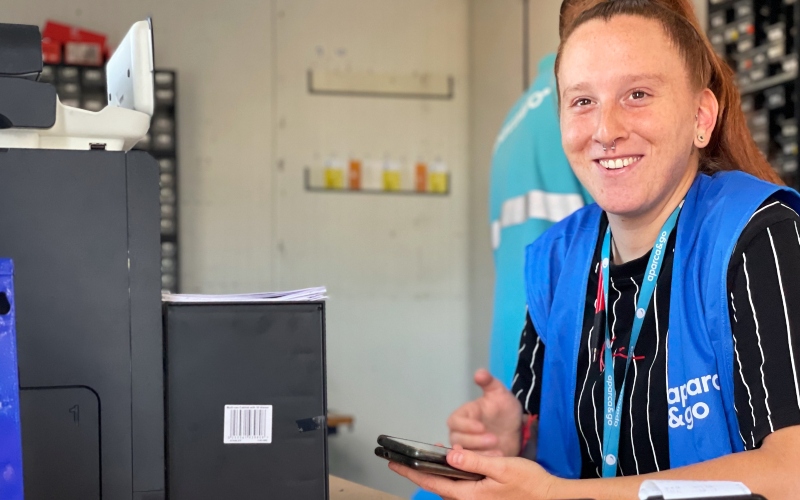 There are people behind all this excellent personalized service that we like to boast so much about at aparca&go, as we can see. Many people behind the Premium service, but today we are going to talk about one in particular: Andrea. She has been working on the premium park & ​​go service for about three years, parking in our El Prat car park the vehicles that customers leave in the terminal so that she can take them to the car park and take care of them as if they were her own. You don't know how she drives her. I think she could do the route with her eyes closed from El Prat to park & ​​go. She is a crack at driving and car care. She has knowledge of everything.
Andrea is one of those people to whom you would leave not only your car but also your house and the care of your family if necessary. She lives the profession and does it with enthusiasm and a contagious sense of humor.
I ask her what is the best thing about working as a driver for the Park & ​​Go Premium service: "The camaraderie!" She tells me without hesitation, as if she had been thinking about the headline for the interview from the moment I told her: "Andrea, it's hot that you're out. Our client wants to meet you and I'm going to feature you in this month's newsletter." The fellowship. That's the key. Being a valet or driver for the aparca&go Premium service is not easy, it requires a lot of responsibility, but she and the rest of her colleagues make it look easy. You have to have an unusual insight and know how to treat the client well. There are customers who arrive tired after hours of flight, delays, scales. They have to take care of them, make them feel that they have come home when the car is delivered.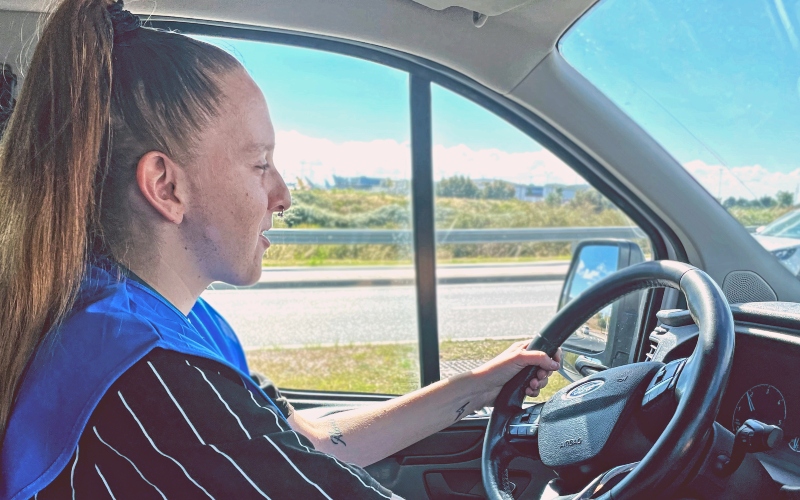 She explains to me that there are colleagues who make the customer feel so comfortable using aparca&go that they make our company a fundamental pillar in the organization of their business or vacation trip. Andrea is very humble because she talks about her classmates but I know she does too. Know the client and treat him very well so that he comes back as many times as he wants. That is the secret of the aparca&go Premium service team and, why not say it, of the Express service, the Car Service service, the offices, Customer Service and the entire human team that makes it possible for you to leave your car every day in good hands while you travel.
Andrea is one of those people who gives you security, as we said. You leave your car with him and go calmly to catch a flight to Malaga for your business appointment. She will get on well with your car because she looks like she lives in a car, in fact. I think her knowledge of vehicles and driving is at the level of a driving school teacher or even exceeds it.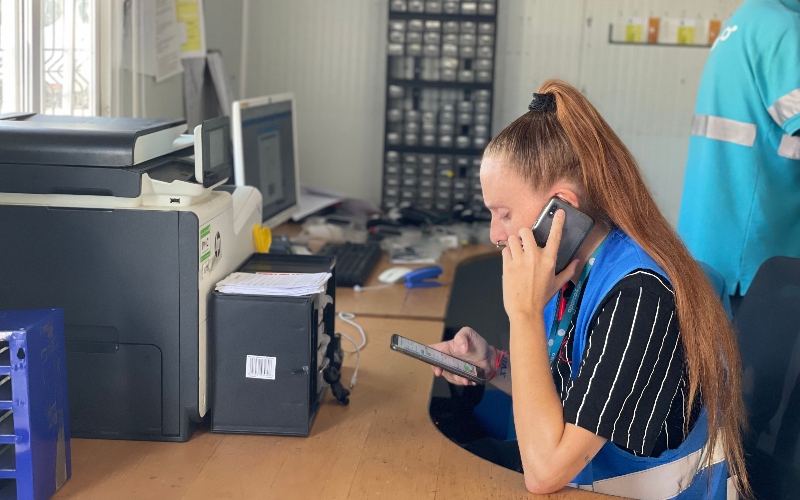 She highlights the camaraderie when I ask him about the headline, what he likes most about this job, as we mentioned before, because he says that his colleagues don't mind lending a hand to the drivers on the night shift if necessary, because in the time he has no driver has left her lying. Some colleagues always cover for others and that is "what makes this job hook you".
Andrea explains to me that she has met some celebrities and influencers who have used the Premium service. Some are on TV.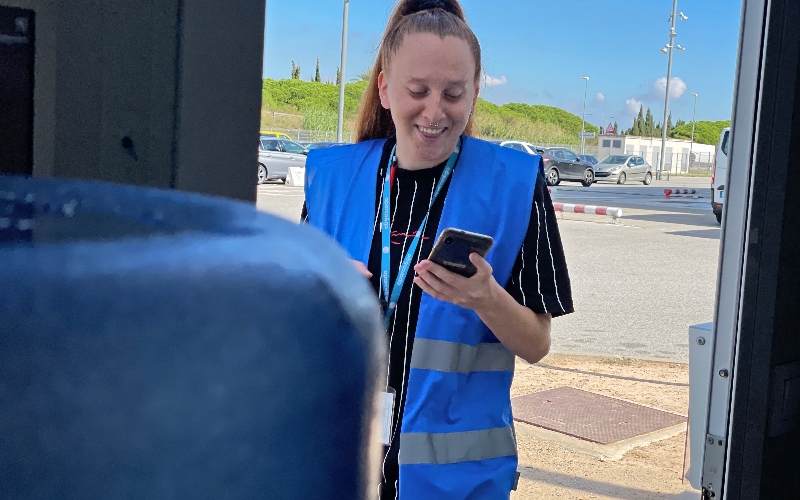 In short, Andrea and her colleagues are the ones behind the Premium service, eager young people who make the Premium service one of the flagships of this great company, aparca&go, and who make Marketing and the entire company be proud of the service.
Book your parking with Premium service and you will experience it firsthand.
Tags
Airport, cars, clientes, travellers