How to get the cheapest airline tickets

Summer is over, but not the desire to travel.
If you have come this far, it is because you still want to take a plane and get away, or perhaps you have travelled again for work. Whatever your case, do you know that there are some tricks to get cheaper plane tickets?
Keep reading, and we will give you the best tips to get the cheapest plane tickets. We already warned you that there are no mathematical formulas, but there are small actions that will allow you to save a few euros. And a few euros saved can be reinvested in another ticket, right?
1. Be flexible with dates
We know it could be complicated, but it is always advisable to be flexible with the dates. The general rule is that January and November are usually the cheapest months to travel, while July and August are the most expensive. In addition, it will always be cheaper to fly during the week than on the weekend, especially on short flights.
2. Buy directly from airlines
Flight search engines and comparators are essential when searching for a plane ticket. These tools can gather and compare the prices of numerous airlines in one place, which would be a daunting task for any traveller, but you must know the additional fees that must be paid when you purchase through their platforms. The best thing, if you want to save that extra, is to use the search engines to locate the most interesting ticket and then make the purchase through the website of the airline in question.
3. Delete cookies
Your browser keeps a record of that search, and the airline's website knows, that you have already let it know that you are interested in that flight and that you are likely to buy it may increase the price. If this happens, we advise you to try deleting cookies from your browser, use incognito mode or check it from another device. If the price increase was due to this, you will find the price you saw the first time again.
4. Don't discard scales
In many cases, direct flights are usually more expensive than trips that involve making a stopover before reaching your destination. But if you don't mind and it compensates you financially, it is an option to consider.
5. Buy at the right time
Know the exact time, but avoid purchasing tickets during the weekend. It's when more people are looking for flights, and prices can be increased to take advantage of high demand. Mondays are when companies usually launch offers, and with luck, they stretch until the next day.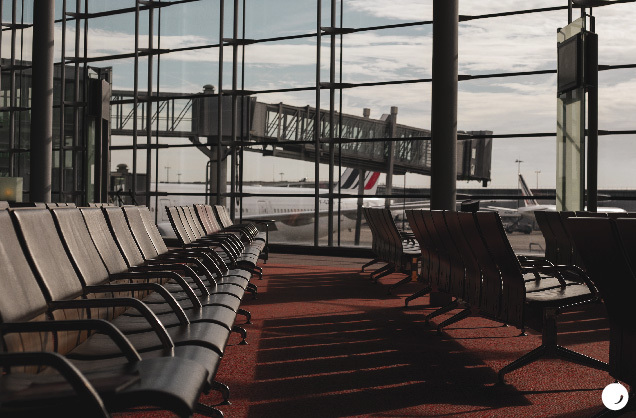 6. Get ready to get up early
The worse the time, the cheaper the flight usually is. Nobody likes to get up at 3 in the morning to catch a flight or arrive at their destination at dawn. The airlines know this and usually offer the cheapest fares at those times. The afternoons are also the cheapest periods. As from 6:00 p.m., plane prices drop.
7. Travel on less popular days
The least crowded days of the week, such as Tuesdays and Wednesdays, are the cheapest. Specifically, you can save up to 12% if you choose this day to fly. The most expensive days are Saturdays and holidays.
8. Book in advance
There is a golden rule: the closer the departure date, the more difficult it will be to find a cheap trip. Prices for domestic flights usually begin to increase 21 days before the departure date, so if you are going to make a reservation, the optimal time is between 28 and 35 days before travelling. On the other hand, international routes with better rates require better planning: the study recommends booking them three or four months in advance since prices begin to rise noticeably 28 days before departure.
9. Use search engines and airline alerts
Set up alerts to receive notifications when the price of the one you are interested in has dropped. You can customize your preferences, such as travel date and maximum budget, to receive relevant notifications. Stay informed about deals and buy it quickly when you find one that fits your budget.
10. Be flexible with the Airport of Departure and Arrival
Another effective strategy to save money on flights is to select alternative airports for your departure and destination. Secondary airports often offer lower fares compared to major airports. Research if there are nearby airports you can use and compare prices before you buy it.
There are simple strategies to apply, and you can use them to buy your plane tickets. The only thing you have to do is act with foresight and be patient. But your pocket will notice it, and so will your passion for taking a plane.