Madrid Barajas Airport Parking
Madrid Barajas Airport - 28042 Madrid Directions
Our Madrid Barajas - Adolfo Suárez Airport Parking
Enjoy our PREMIUM parking (valet service) at Madrid Barajas Airport. This service is provided by our agents who will collect your vehicle from your terminal door: T1, T2 or T4. When you return we will be waiting for you with your car in the same place to make your return trip as easy and as comfortable as possible.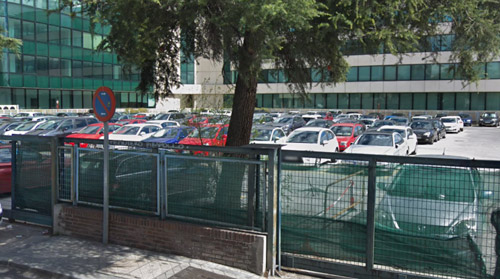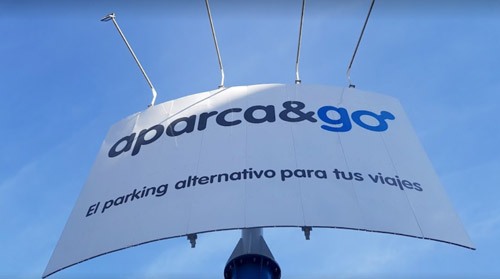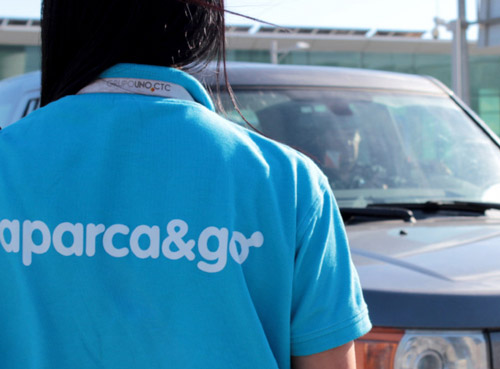 Contact
Madrid Barajas Airport
28042 Madrid
91 198 24 72
barajas@aparcandgo.com
Opening times
Open 24h every day
Services
Car Service

Parking

ITV

Car Wash
All services your car needs.
The only parking in the world that gets your car ready while you don't need it. Make the most of the time and when you return it will be ready.
Precios y tarifas del parking Aeropuerto de Madrid Barajas
Días de estancia
Importe
1 day

29.95€

2 days

59.9€

3 days

69.85€

4 days

79.8€

+ days

+4.45€/day
IVA incluido
Ver condiciones del servicio
Frequently asked questions about our Madrid-Barajas Airport centre
What terminals do you operate from at Barajas Airport?

Aparca&go operates from all terminals at Madrid-Barajas airport with a pick-up and drop-off service for your vehicle at the terminal. (Premium service) in T1, T2-T3 and T4.

What is the Premium service?

Aparca&go's Premium service is even more convenient and faster. You simply drive your vehicle to the departure terminal, let us know 20 minutes beforehand and, once you arrive at the assigned area at the departure terminal, one of our agents will be waiting for you, they check you in and take your car to park it for you. You go into the boarding area directly and our agent drives your vehicle to our car park located less than 5 minutes from the terminal. When you return, give us 20 minutes notice again and our agent will be waiting for you in the same assigned area for collecting your vehicle. The great advantage of this service is that it saves time, as you don't have to park or use a shuttle bus to take you to the terminal, you just drive straight to the terminal.

I have a flight that leaves or arrives in the early hours of the morning. Does aparca&go operate 24 hours a day?

Yes, we operate 24 hours a day, 365 days a year. Always remember that it's important to let us know the arrival and return day and time during the booking process.

What services are available for my car?

Take advantage of the fact you are travelling and enjoy all kinds of maintenance services: your car's official annual inspection, replacement of oils, fluids, lubricants, replacement of filters, brake pads, brake discs, battery replacement, wiper blade replacement, and we even get your ITV done without you having to worry. If we don't have the service you are looking for, don't hesitate to get in touch!

Can I book the Express service at Barajas?

At this moment we don't have a car park at Barajas with a shuttle service to the terminals. We are working to offer you a new Express service but, for the moment, we only offer the Premium service. (Valet Parking)

How and where do I drop-off and pick-up my car with the PREMIUM service?

If you have booked the PREMIUM service, take your car directly to the departure terminal door at the time indicated on your booking and we will collect your vehicle. All the information and instructions you need will always be included in the booking that you receive by email.

I'm worried about COVID19, is it safe to leave my car with aparca&go?

It's safe. If you have to travel, moving around in your private vehicle is the safest way to arrive at the airport or station. If you want to be even safer, you can use the Premium service, where you leave your car at the terminal and on returning, we remove the covers and drop it off disinfected. If you prefer the Express service, the shuttle bus which we take you on for a journey of just 5 minutes (with compulsory face covering) is disinfected with spray after each journey and thoroughly disinfected with virucide after each shift.

How do I get an invoice?

Register as an aparca&go user and you will always have your invoices available in the user panel. You can also request your invoice when you leave the car park.

I don't know my return day, date or time. Can I book?

We understand that sometimes you may not know your return date and also, plans can change. In order to provide you with the best possible service, we need to know your arrival date and time or your flight number, so that we can schedule your pick-up. If you don't know, you can choose an approximate date and day and then change it when you have the definitive information. If you are an aparca&go registered customer you have the option to change the arrival date and time as many times as necessary, via our app or website.

What happens to the price if I go over my return time?

Our car park is a long-stay car park and charges for 24-hour periods. The price shown on your booking is calculated according to the 24-hour periods you indicated at the time of booking, but the actual amount is calculated according to the actual length of stay. The first 24-hour period begins from the actual day and time you enter the car park, when 24 hours pass, you are charged for the next 24 hours and so on until the day and time of your departure. On the last day, once the last 24-hour period has elapsed, aparca&go gives you two hours free of charge in case you are delayed. If the delay is longer than these two hours in addition to the last 24, you will be charged for another 24 hours. If you need more details, you can contact our customer service department at customer@aparcandgo.com
We take your opinions very seriously
One of our secrets: we improve thanks to your help