Renfe High Speed Train

The high-speed train , known as the AVE (Alta Velocidad Española), is a high-speed passenger service that connects the main cities of Spain. Renfe 's objective with the AVE is to offer a comfortable and fast service, allowing travelers to reach their destinations in a short time.
The AVE began operating in 1992, with the inauguration of the Madrid-Seville line. Since then, it has expanded to other major cities in Spain, such as Barcelona, Valencia, Malaga and Bilbao. Currently, the AVE has a network of more than 3,000 kilometers of tracks and serves more than 50 destinations throughout Spain.
AVE trains are high-speed trains that travel at speeds of up to 350 km/h. This allows travelers to reach their destinations in a reduced time compared to other means of transport. For example, the train journey from Madrid to Barcelona, which takes approximately 6 hours by car or bus, only takes 2 hours and 30 minutes by AVE train.
AVE trains are equipped with a series of amenities to improve the traveler experience. The seats are comfortable, with plenty of legroom and adjustable headrests. There is also an onboard service that offers food and drinks on board, as well as entertainment services such as music and television. In some cases, free Wi-Fi is offered on board.
In addition to the daytime AVE service, Renfe also offers a night train service called "Luna", which allows travelers to travel across Spain overnight. Luna trains have private cabins with bunk beds and a private bathroom, as well as on-board and entertainment services. Travelers can save time and money by sleeping on the go instead of wasting a hotel night.
As for high-speed train stations , they are designed to provide comfort and ease of use to passengers, offering services such as parking, shops, restaurants, and information services. In addition, most AVE stations are connected to other means of transport, such as metro, buses and regional trains, which makes it easy for travelers to reach any destination with great ease. Some stations also offer additional services, such as left luggage services, currency exchange offices, and accessibility services for people with disabilities.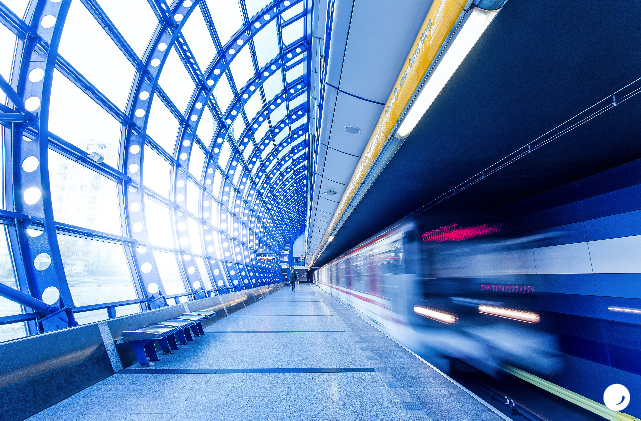 Regarding prices, the AVE offers a wide variety of fares and travel options to adapt to the needs and budgets of travelers. There are basic fares, promotional fares, flexible fares, and roundtrip fares. In addition, Renfe offers discounts for children, retirees and people with disabilities.
In general, the Renfe high-speed train is an excellent option to travel around Spain, offering comfort, speed and additional services to improve the traveler experience. It is a safe, comfortable and sustainable means of transport and an excellent alternative to the car. In addition, it allows you to enjoy the Spanish landscape and landscapes during the trip.
Renfe continues to work on improving its services and reaching more destinations. The development of new high-speed lines and the modernization of existing ones, to continue offering a high-quality service to passengers and improve connectivity in Spain.
You can park at:
- The Barcelona Sants High Speed Train Renfe Station Parking
- The Madrid Atocha High Speed Train Renfe Station Parking
Categories
Culture
Tags
curiosities, history, Train Stations