History of Barcelona El Prat Airport

Barcelona-El Prat Airport , also known as Barcelona-Josep Tarradellas Airport, is the main airport for the city of Barcelona, Spain. Its history begins in 1918 , when a small military airfield was built in the place where the airport stands today. During the 1920s, the airport began to operate commercial flights, and in 1928 the first passenger facilities were built.
In the 1930s, the airport experienced tremendous growth due to the increase in tourism on the Spanish Mediterranean coast and the arrival of the airline Iberia, which began to operate flights from Barcelona to Madrid. During World War II, the airport was used by German military forces, and it suffered significant damage during Allied bombing raids.
After the end of the war, the airport was rebuilt and expanded to accommodate the increasing number of passengers. In 1951 the first passenger terminal was opened, and in 1968 a second terminal was built to handle the growth in air traffic.
In the 1980s and 1990s, the airport experienced a large increase in the number of passengers due to the growth of tourism in Spain and the arrival of new airlines. In 1986 a third terminal was built to handle the increase in air traffic, and in 1992 a fourth terminal was built for the arrival of visitors to the Barcelona Olympic Games.
In the 2000s, several airport improvement and modernization works were carried out, including the construction of a new cargo terminal, the expansion of Terminal 2, and the construction of a new control tower control building. In 2009, Terminal 1 was inaugurated, becoming the airport's main terminal and joining Terminals 2A and 2B, improving passenger and service capacity.
In 2016, the airport exceeded passenger traffic of 50 million per year, becoming the second most important airport in Spain after Adolfo Suárez Madrid–Barajas Airport. The airport has two passenger terminals and one cargo terminal, and offers flights to destinations around the world. It is also an important center of connection for flights within Europe and a major tourist destination.
In recent years, the airport has experienced steady growth in passenger traffic and has implemented various measures to improve the passenger experience, such as expanding parking capacity, building a new arrivals terminal and upgrading public transport services.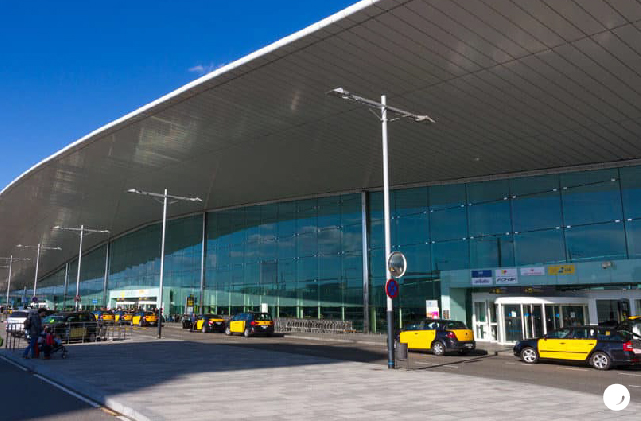 In general, the history of the Barcelona-El Prat Airport is an example of the growth and evolution of the aviation industry in Spain and how it has been able to adapt to changes and grow to meet the needs of travelers. It continues to be an important tourist destination and connection point for international travel.
The next time you go to the Barcelona El Prat Airport Parking, think about its history and the events that have led to making the airport what it is.
If you like the history and events related to construction works, we also recommend reading:
The History of Barcelona Sants Station
The History of Madrid Barajas Airport
The History of the Madrid Atocha Station
Tags
Airport, curiosities, history