Airports to avoid if you travel at Christmas

Christmas 2022 is expected to be one of those with the highest concentration of air travel in recent years. We are leaving behind the most severe restrictions of the covid-19 pandemic and entering a new normality that favors the movement of travelers, not only nationally but also internationally. That is why there are some destinations that you should avoid if you travel at Christmas. Or, at least, knowing that if you use their airports, you run the risk of queues, waiting and other incidents related to oversaturation.
We already know that the Christmas holidays are the second time of the year when airports experience peak traffic. The first, as usual, is the month of August. In fact, according to AENA figures corresponding to December 2021, a total of 141,937 operations were carried out at Spanish airports, with a total passenger volume of 12,721,937. But this year, forecasts indicate that the figures will increase considerably after two years marked by the pandemic, and will be at pre-pandemic figures (a little more than 18 million passengers in the month of December).
The busiest airports
It is a time, then, in which airports put their capacity to the test when it comes to absorbing air traffic and passengers. A combination that is not always easy: crowds at the check-in counters, delays in some flights, problems when parking...
These are some of the Spanish airports, and destinations in the rest of the world as well, that will have a higher volume of traffic:
Madrid, Barcelona, Palma de Mallorca. These three capitals multiply their usual traffic these holidays. Added to regular passengers is the fact that they are also international hubs.
New York. The city par excellence is filled at Christmas with tourists from all corners of the world.
Egypt. Visiting the pyramids and the capital is one of the favorite destinations for travelers during these dates.
Paris. The French capital offers numerous tourist attractions for all types of public, especially the family. To take into account, some airports in the north of France. In recent years, visits to cities and towns in Alsace have skyrocketed to visit their traditional Christmas markets.
London. Few European destinations have the privilege of being stars. The British capital is one of them. And during the Christmas holidays, even more. Walking through its streets, avenues and parks is quite an experience.
Istanbul. Turkey has become one of the star destinations for Christmas. Relatively close to Spain, this country has great cultural beauties and endless possibilities for all tastes.
Prague. One of the European pearls that at Christmas displays endless proposals for everyone.
Cancun. Who does not dream of a vacation with a warm temperature and being able to enjoy endless beaches when here we are with temperatures close to zero degrees? The Cancun airport, due to these irresistible attractions, is a highly sought after destination this Christmas.
Tenerife. A national and international destination, a different way to spend the Christmas holidays: immense beaches and an enviable temperature. It is the cheapest option if we cannot afford to travel to the Caribbean.
Let's not forget, however, the big international hubs. Perhaps it is not our final destination, but we will have to go through them to make a stopover or transfer. And that can also cause us some kind of discomfort. The airports of Dubai, Los Angeles, Singapore, Munich and Atlanta, in their various variants of connections, concentrate millions of passengers during the various festive days of the Christmas holidays.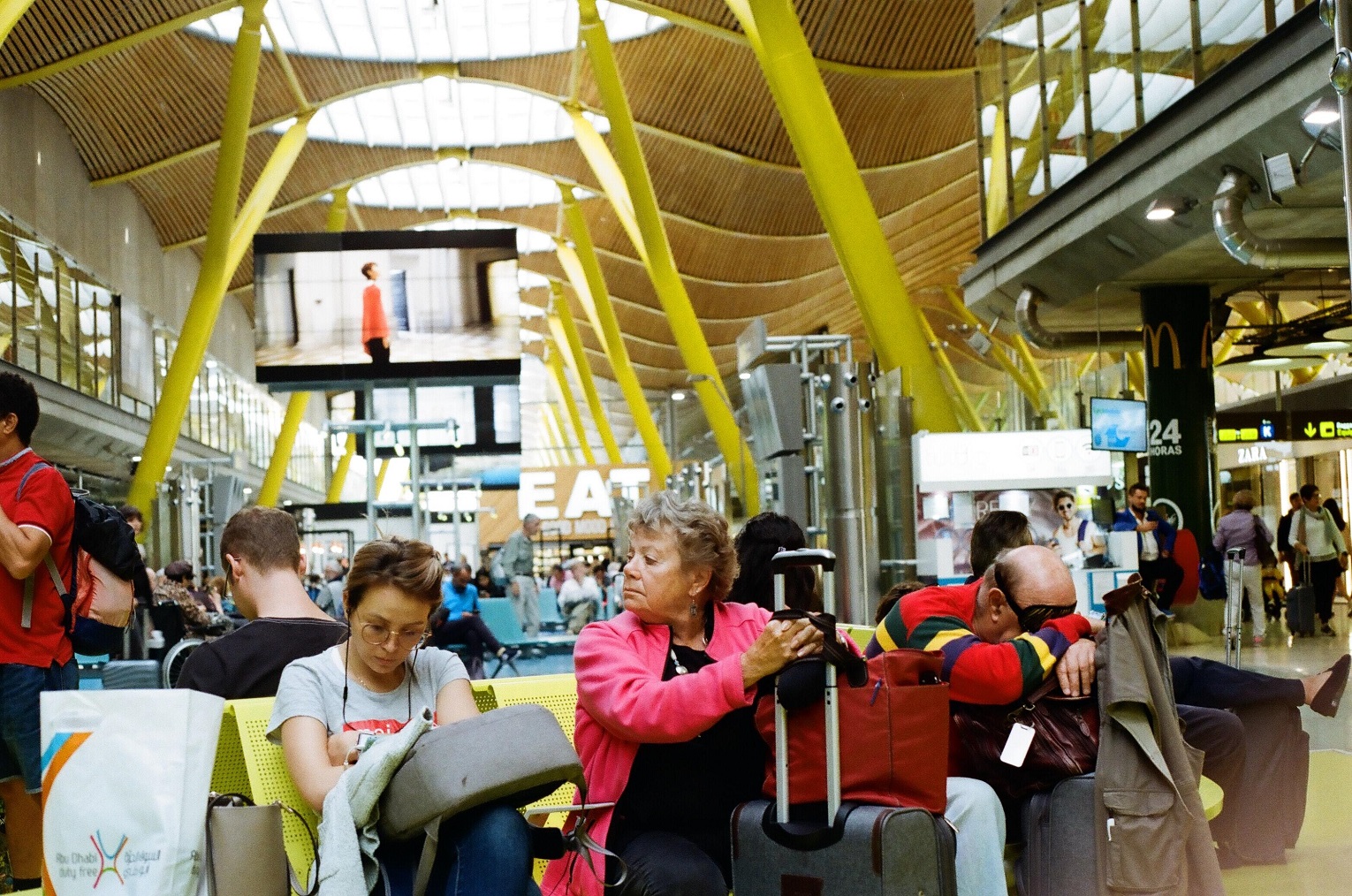 Some useful tips
So, if you have to go through them to make a longer trip, have a little patience in the queues and waiting. Want some tips?
Don't forget to bring a charger for your mobile, we even recommend an extra battery to be able to charge it while you're waiting. If you can't find an available plug, you can always transfer power from your portable battery. And if you're traveling abroad, check to see if you need to bring a power adapter.
If you can avoid these airports that are at risk of saturation, the better: the trip will always be more pleasant and less stressful.
Check the tickets carefully. Make sure of the departure time of your flight and keep in mind that you should be at the airport between an hour and an hour and a half before. On peak days, this margin should be increased.
Check if you should do some kind of scaling. In international transfers, especially in the airports that we have mentioned, follow the instructions of the company and the ground staff.
Watch out for strikes and health restrictions
But, before traveling, some work stoppages must be taken into account: during the months of December 2022 and January 2023 there are different strikes at the Ryanair and Vueling companies that can cause flight delays and cancellations. In the case of Vueling, the strikes will affect December 6, 8, 24 and 31, and January 5. The company specifies that it will operate approximately 90% of the scheduled flights, but does not guarantee that the schedules will be met. In the case of Ryanair, the situation is confusing, but there are a series of partial and/or total stoppages called for December 6, 10, 22 and 22. To find out about the consequences and effects of these strikes, we recommend you visit the website AENA Infoflights
Finally, another point to take into account are the health restrictions that each country and airline apply to their travelers. Despite the fact that the worst moments of the pandemic are over, covid-19 is still with us. For all these reasons, we recommend that before you travel, check the sanitary conditions of your flight and that you find out about the possible restrictions that each country imposes on its visitors.
So, if you plan to travel between December 23 and January 8, you already have a little more information to avoid last-minute surprises.
Tags
Airport, Christmas, cues, Passengers