The comeback of wine tourism: wine influencers, routes and tastings and the number of visitors, which in 2021 doubled that of the previous year
What good news that wine tourism is booming again after the pandemic thanks to the current situation (better than two years ago), the curiosity of tourists and wine influencers who are conquering us daily with their posts. At aparca&go we like to travel, but not only abroad. There is much to see and try here.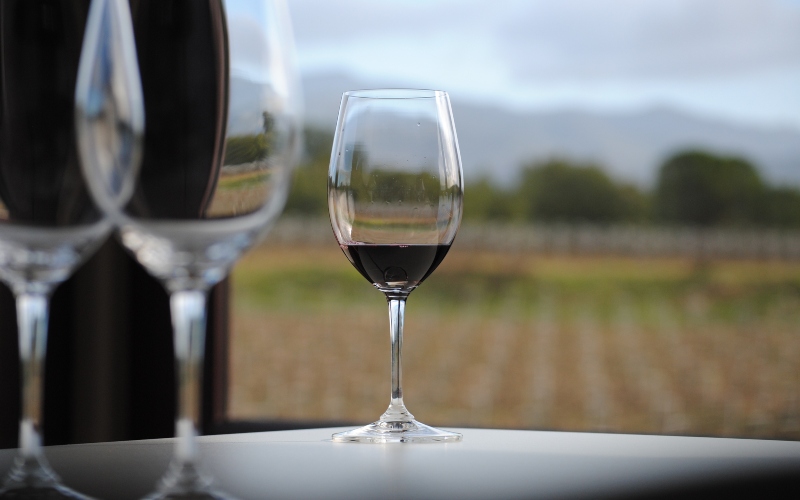 Meritxell Falgueras and els seus winesandthecity
And one of those oenologist influencers that we told you about and that make us want to continue exploring our territory is called MeritxellFalgueras and she is a famous sommelier and communicator who is giving reasons to continue loving wine among people who are already fond of it and giving it to know among those who had no idea. Her account, winesandthecity, has 21,300 followers on Instagram and has published more than 3,500 posts on it.
Is wine back in fashion? And more after the pandemic? Well, surely yes, because now we can go out more and carry out more tastings.
This oenologist influencer recommends us in her network posts how to savor a good wine and what to pair it with and travels a lot to continue showing her preferences.
Hosteltur also reminded us on June 28 that "wine tourism is gaining momentum after the pandemic." According to its renowned website, "the number of visitors in 2021 doubled that of the previous year." The Spanish Wine Routes received 1.6 million visitors in 2021. "The economic impact of visits to wineries and museums was around 55 million euros, 130.5% more than in 2020." The economic contribution of this sector in 2021 would be close to 160 million euros if we add the costs of shopping, restaurants and accommodation. What is said soon.
It seems that wine tourism is recovering and that it is doing so vigorously. The Spanish Association of Wine Cities (ACEVIN) says that it expects these data to be better in 2022.
What are the factors that are driving the product? The fact that the activities related to wine and, also, to cava, take place in wide, natural spaces and almost always in the open air, and the capacity that the sector has had to deseasonalize and reinvent itself. The same imagination and marketing know-how that oil producers from, for example, the Baix Maestrat area, in the north of Castelló, are applying to the wine and cava sector. Oil tourism is promoting, in the Baix Maestrat region, knowledge related to ancient olive trees, in this case, and tourists love all of this.
The company Bodegas Peset Vallés de Traiguera carries out routes for tourists to see the ancient olive trees in the area, taste the oil and learn more about the farga olive.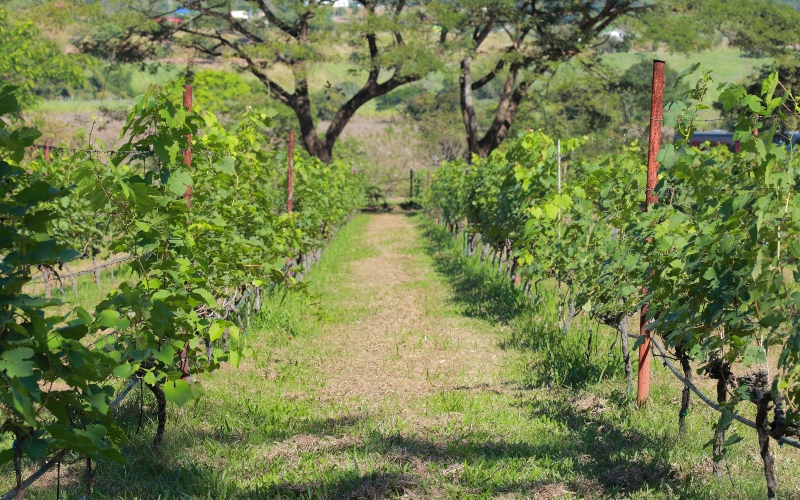 Tourism, especially, national
Returning to wine, national visitors are still greater in number as regards wine tourism, but, little by little, international tourists are returning to the Spanish wine sector. Internationals accounted for 15.14% in 2021, although they have not yet reached pre-pandemic figures.
But it's not just about wine. Wine tourism, as we are well told on the Cava Bertha website, in Sant Sadurní d'Anoia (Alt Penedès, Barcelona), "is the term used to describe the activity of publicizing the wealth of wine" in an area. Also, the wealth, well, of cava, of course. It has long since been denied that it is only for dessert. Let's all toast with cava since cava wine tourism is also having a good time. In fact, a good visit to a cellar with cava tasting included can be an excellent plan for any season of the year.
A fantastic option to visit an authentic, original and full of history cellar and to make an exceptional cava tasting with the best guide is the visit to Cava Rotxa (also in Sant Sadurní d'Anoia. Its owners are passionate about this drink and They will explain in detail how it is made and how to consume it and pair it. They have chosen "the healthiest option" since their cavas are of limited production of artisan elaboration.
It is also highly recommended to try the Tres Germans Costers del Segre wine (also from the Rotxa firm). We have gone from Penedès to Segre, but the flavor continues to be unmistakable and the essence, deeply Catalan.
Wine tourism there is plenty to do in all of Spain. We have routes through Ribera del Duero (such as Bodegas Protos with lunch in Peñafiel), Penedès (as we said), La Rioja (visit Marqués de Riscal with lunch or dinner), Jerez (visit Bodegas Tío Pepe in Jerez de la Frontera), Priorat, Rueda, Toro and Arribes de Duero, Bierzo, the rest of Catalonia and the rest of Castilla y León.
Family wineries
When it comes to wines from Batea (Terra Alta), one of our favorites is the wine from Celler Piñol, which pays homage to the members of a multi-generational family that loves the wine from the grape and whose experience of going to its vineyards and his apartments defines one of his clients very well, who says on his website: "(...) World-class wines in the family winery."
You choose. Be that as it may and wherever you will find a good route to make the best wine tourism in Spain. If you like wine and cava, you know.
In short, wine, cava and, also, oil are making rural tourism back in fashion after covid.
What route do you recommend us? Tell us in our LinkedIn, Twitter or Facebook post.
Categories
News, Travellers
Tags
destinations, viajar