The best credit cards for traveling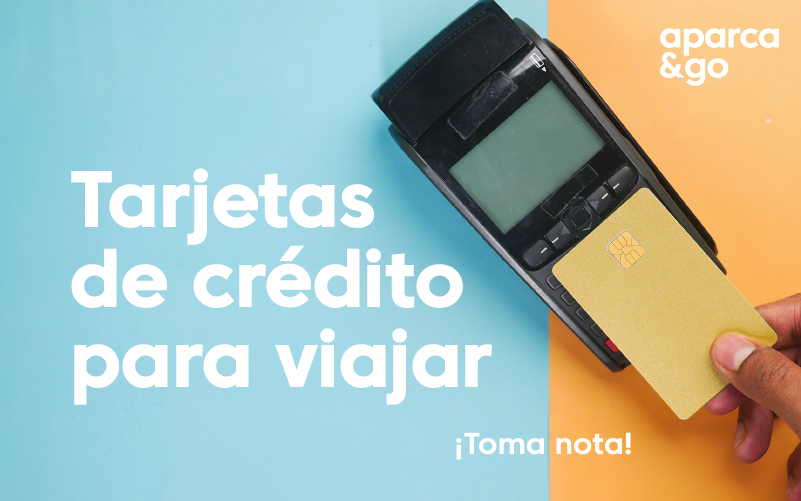 Traveling is still one of the greatest pleasures that we all like to give ourselves. Especially, after a situation like the one we have experienced. We discover a nature different from ours, other cultures with their customs and, above all, that there are an infinity of ways of living, as many as there are places to visit. However, going beyond our borders also poses some challenges, such as when paying. If this inconvenience sounds familiar to you, you are interested in the topic that we bring you today, and that they are the best credit cards for travel.
Why bet credit cards to travel?
When talking about the best credit cards for travel, reference is made, above all, to those that do not charge commissions. Precisely, the problem we must face when we travel to countries with a currency other than the euro are the commissions that are paid in each transaction.
An alternative is to carry cash, but we are not exempt from the charge because the bank, or equivalent place where we are going to make the change, also applies a fee for the currency exchang. The consequence is that to all the cost of traveling you have to add this extra expense that, as a whole, can lead to a high outlay. And that you could perfectly use on an excursion!
Furthermore, carrying cash increases our vulnerability as tourists. And in a world that is moving faster and faster towards digital transformation, paying in cash is gradually giving way to payments by card or electronic devices.
But if we turn our attention back to credit cards for travel, today we want to tell you which ones offer the best conditions and, of course, they have no or very low commission .
When choosing, we cannot focus solely on one aspect, but rather we must make a global assessment of all the features and advantages that they offer us. The most prominent are the following:
- Conditions to request the credit card.
- Fees for issuing and maintaining the card.
- Commissions for withdrawing money abroad.
- Commissions for currency exchange when paying.
With these clear points, we are going to see which are the best credit cards to travel at the moment.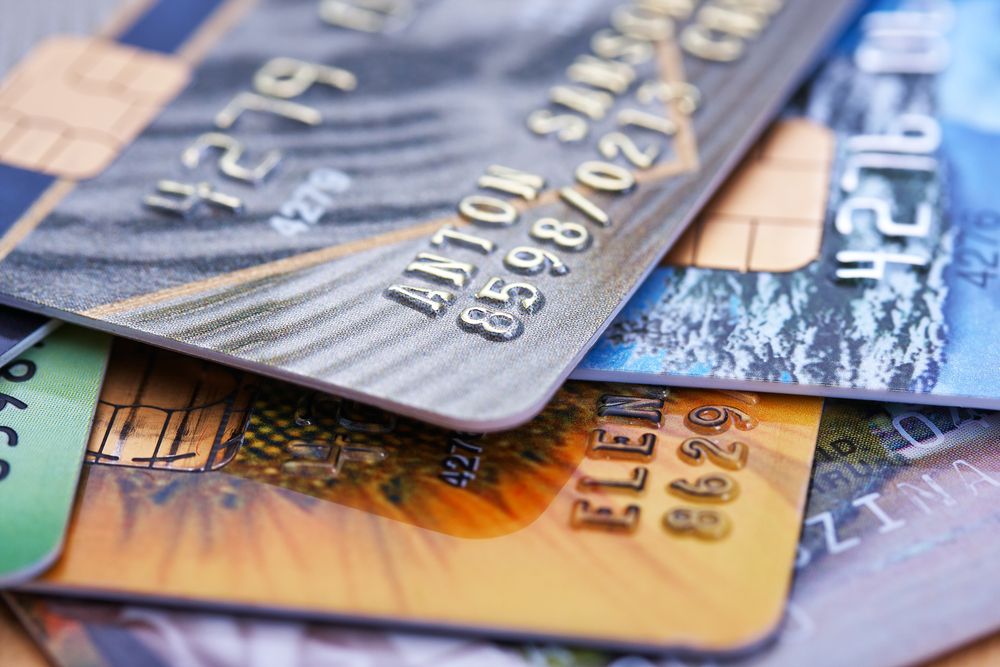 REVOLUT
Revolut is not exactly a credit card, but rather it is prepaid; therefore, it is a debit card. It is particularly popular in the UK, but is growing in popularity internationally because of the positive conditions it offers.
The currency exchange used by the Revolut cards It is the interbank with a limit of €1,000 and has a commission on weekends of 0.5%, but it allows you to consult the market variations in real time so that you can proceed with the change when it is more favorable for you. In addition, you can store and send money in 30 different currencies.
When withdrawing money from ATMs, you can do so free of charge up to €200, from then on, a 2% commission is applied. And if you have money left over on the card when you return from vacation instead of being absent, you can send it back to your account without charge.
As far as hiring is concerned, it is completely free and you can request it online; you just need to associate it with your bank account. If you plan to pay digitally, the cost remains zero, but if you prefer to carry it physically in case you have to use it at an ATM, the cost is €6.
Other aspects to highlight are the following:
- Purchases in more than 150 currencies without commissions.
- Free transfers, both national and international, if the interbank interest rate is used.
- Payments abroad with no added costs.
- Different plans, free and paid, so you can choose the one that best suits your needs, and an application to control your expenses.
B-NEXT
B-Next is a fintech which, therefore, it works completely online. As with the previous one, they are not travel credit cards, but rather prepaid debit cards and are associated with a current account.
Until recently, it was a favorite when traveling. However, the changes in its conditions, as well as those of its competitors, have made it one more among all credit card options for travel. And what are these conditions?
When withdrawing money both from Spanish ATMs and from other countries, the commission of the entity in which the withdrawal is being made is applied. Therefore, the cost will not be free, but it will appear on the screen for us to make the decision to continue or find another ATM.
For currency exchange, the Mastercard commission is applied, which is 0.1% in the European Union and 0.9% outside it. €0.44 is added to this amount. But not everything is negative, since when paying in stores, the amount of purchases without commissions has risen to €3,000. From this amount, a 1.15% charge is applied in Europe and 1.5% outside.
On the other hand, it has a reward system for those who make frequent purchases. When more than €150 per month is paid at merchants, up to €2 of the commissions paid when withdrawing cash at ATMs is recovered. Other details to assess are:
- Income is free from a debit card, but if it is a credit card, a commission of 1% is applied to the amount.
- Being a prepaid card, it may not be accepted in some establishments.
- It does not allow you to transfer the money to the bank checking account, so it would be better if it is missing and recharge the card instead of putting more.
- No emission, maintenance or cancellation cost.
- Allows you to send cash to 160 countries.
- Free virtual card with 3D Secure verification.
VIVID
Vivid is considered one of the best credit cards for traveling abroad at the moment. Why? Because its conditions far exceed those of other alternatives. The main advantage it offers is that payment at stores and cash withdrawals from ATMs in other countries have no commissions. Of course, you have to read the limits they establish well so as not to go overboard and end up paying more than you should.
The limit at ATMs for withdrawal is €200, but if you switch to a payment plan (with a cost that does not reach €10), this limit increases up to €1,000. Another peculiarity to know is that if the withdrawal is less than €50 or you exceed the established maximum, the charge is 3%, with a minimum of one euro. As for the currency exchange, Vivid uses the the VISA card.
Transfers have no commission, nor do payments wherever you are. And in order to get your physical card, you must deposit at least €200 so that there is no cost. But if you are not sure that you are going to opt for it after all, the amount for requesting it without transferring money to your account is €9.90, the same as the plan of Prime payment.
And what else should you know about her?
- Allows payment by chip, contactless or magnetic stripe, as well as with Google Pay and Apple Pay.
- The application shows the exchange rate applied to each purchase.
- Cashback up to €20 each month.
- Option to invest in cryptocurrencies.
- The bank account is German and not Spanish.
- If you do not pay in euros, a commission is applied that ranges between 0.5% and 1% and depending on the day and time of purchase.
N26
N26 is another of the best-known travel credit cards, in particular the standard version for payment, which is free. It is also a debit card and applies the type of Mastercard exchange.
When making purchases or payments, such as in stores or accommodation, does not apply commissions nor does it have an expense limit from which they begin to apply a commission. And it does not only apply to the European Union, but also outside it.
One of its great advantages is that the entity behind this card is a mobile bank; in fact, the first. By having a banking license that allows you to operate in Europe, you have a mobile platform that is incredibly fast and easy to use. In this way, all the operations you do will be reflected on your phone immediately. And for greater security, you will have an account number, just like in a traditional bank.
For withdrawals at ATMs, in the euro zone they are free up to a maximum of three times a month. The following will have a fixed commission of €2. If you are outside the European Union, the commission will be 1.7%. When it comes to transfers, they're made through TransferWise and are free when made to another bank, no matter where they are.
Other characteristics to assess in your decision:
- Various payment options: chip, magnetic stripe, contactless, Google Pay and Apple Pay.
- The cost of the physical card is €10.
- It has no maintenance costs.
- Includes the Mastercard card, with which you can pay for free in any currency and without commissions for currency exchange.
- It has other more complete payment plans that improve the features mentioned in this standard version.
WISE
Wise is the last of the travel credit cards that we recommend in this list and stands out for the low commissions it has when paying in other currencies. Depending on the currency, they range between 0.2% and 1%, so they are more interesting than what other cards offer.
Furthermore, if you don't just want it to travel, but also because you receive income in several currencies, it has multiple advantages for you. In this way, you can have several free accounts with more than 50 different currencies, which will allow you to pay locally with them when you travel and thus avoid unnecessary commissions.
If you don't have it, it will use the one with the lowest currency exchange fee, as it checks for currency fluctuations. This verification will also help you if you decide to change your euros to another currency, since you will be able to know when is the best time to do so and thus lose the least amount possible.
Cash withdrawals have no commission, as long as you do not exceed twice a month or the maximum amount of €200. Above this figure or number of times, you will be charged €0.5 and 1.75%.
Other credit card options for travel
As you have seen, most of the cards that exist for traveling are actually debit or prepaid. Although they are perfectly valid and give you everything you may need, it never hurts to know others that are credit-based, although you should bear in mind that the costs to all levels are much higher.
One of the best known is American Express, with its Classic, Gold and Platinum variants. The most interesting thing it offers are the points to redeem , both for purchases and flights, as well as travel insurance and medical assistance coverage and access to VIP areas at airports.
In addition to this, they are also known WiZink Me or the Advanzia YOU card. However, due to the fact that they are credit, the conditions for obtaining them, the costs and rates for their use inside and outside our country are more complex, so we recommend you consult directly with each issuing entity and read all the fine print carefully.
With respect to those that we have mentioned previously, we recommend that you organize in advance how you will manage yourself on your trip and what your priorities are. Depending on both aspects , choose the one that gives you the greatest and best advantages.
If you know of any other credit card that can help more people enjoy their trips with more peace of mind, leave your comment! By the way, have you thought about where you are going to park your car for your next trip ?
Categories
Tips, Travellers
Tags
Benefits, credit card, foreign, foreign, international, mastercard, travellers, viajar, VISA