History of Madrid Barajas Airport
{{imagen_EN}}
Adolfo Suárez Madrid-Barajas Airport , known as Madrid-Barajas Airport or simply as Barajas, is Madrid's main airport and one of the largest in Spain. It is located about 12 km east of the city center, in the town of Barajas.
The airport began operating in 1928 under the name of Madrid-Barajas Airport , and at first it only had a dirt runway and a small passenger building. During the Spanish Civil War, the airport suffered significant damage and had to be rebuilt after the conflict.
In the 1950s and 1960s, the airport began to experience rapid growth as it became a major transit point between Europe and Latin America. In 1953 the first passenger terminal, known as Terminal 1, was built and in 1969 Terminal 2 was inaugurated.
In 1971 Terminal 3 was built, which became the airport's main passenger terminal. In 1986 Terminal 4 was inaugurated, which became the main passenger terminal for international flights.
In recent years, the airport has experienced steady growth in terms of passenger and cargo traffic. In 2018, Barajas became the second busiest airport in Spain and the tenth in Europe with more than 57 million passengers.
In terms of infrastructure, in 2006 Terminal 4S was inaugurated, which joined Terminal 4 to form Terminal 4Sud (T4S), which has become the main hub of the airline Iberia. In 2011, Terminal 4Nord (T4N) connected to T4S was inaugurated, and in 2019 Terminal 4Este (T4E) was inaugurated, which has become an important Air Europa hub.
In addition to the passenger terminals, the airport has a wide variety of services, such as shops, restaurants, bars, VIP rooms and a wide range of public transport.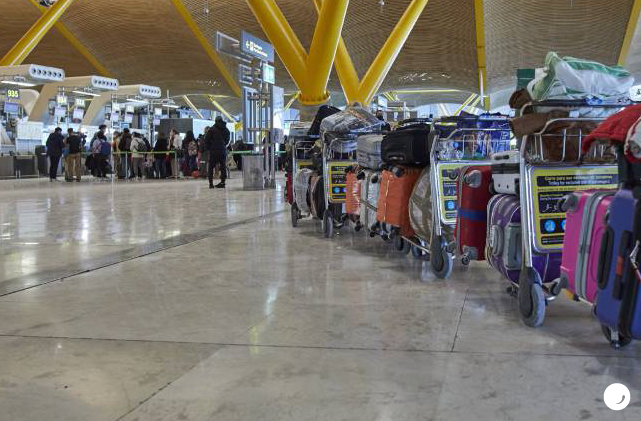 In conclusion, Madrid-Barajas Airport has witnessed constant growth in terms of passenger and cargo traffic, and has continued to improve its infrastructure to adapt to the needs of travelers. It is currently one of the main airports in Spain and Europe, and an important transit point between Europe and Latin America.
The next time you go to the Madrid Barajas Airport Parking, think about its history and the events that have led to making the airport what it is.
If you like the history and events related to construction works, we also recommend reading:
The History of Barcelona Sants Station
The History of Madrid Barajas Airport
The History of the Madrid Atocha Station
Tags
Airport, curiosities, history