The cabin bags that can be carried with each airline. A mess, right? We clarify all doubts
Those of us who travel a lot are more or less clear about what hand luggage we have to take with each airline, but, although we are used to it, we must admit that it is a real mess, so we are going to try to shed light on the subject so that the next time we travel we have it very clear.
What does the Organization of Consumers and Users (OCU) say about hand luggage?

The OCU advises us the following: "If you want a suitcase that is accepted on all airlines, write down these measurements: 55x35x20."
The cabin bag sizes accepted by different airlines are quite similar, but, essentially, there are three reference dimensions that are the most common:
1st type of cabin suitcase: 55x40x20 cm
2nd type of cabin suitcase: 55x40x23 cm
3rd type of cabin suitcase: 55x35x25 cm
If you choose a suitcase of 55x40x20 you will not be able to fly with it on board in the companies that only accept suitcases of 35 cm wide at most.
If you opt for a 55x35x25, those additional 5 cm of depth will be a problem for the cabins of Vueling, Ryanair, Brussels Airlines, Lufthansa, etc.
This is the most up-to-date information we have found on the subject, the article published by the OCU in May 2021. If we have reference to any other news, we will let you know right away!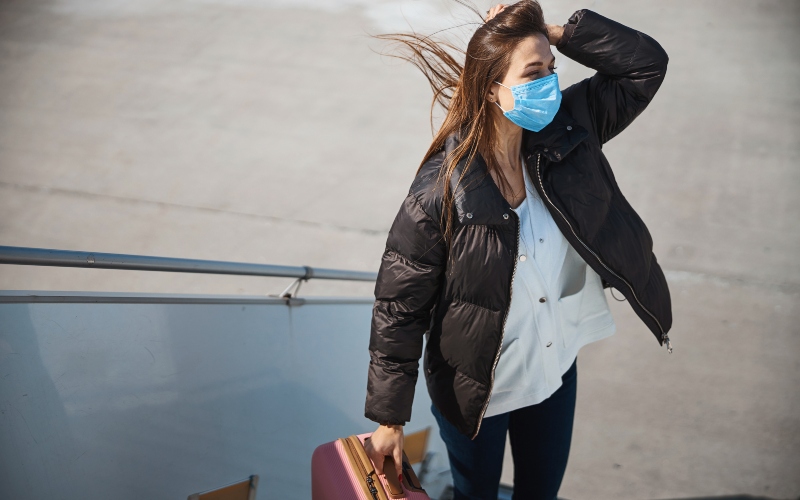 The measures allowed in each airline are the following:

British Airways and Easy Jet: 56x45x25 cm
Iberia and Iberia Express: 56x40x25 cm
Brussels Airlines, Eurowings, Finnair, Lufthansa, Norwegian, Swiss Air, Turkish Airlines and Wizz Air: 55x40x23 cm
Qatar: 55x37x25cm
Ryanair, TAP and Vueling: 55x40x20 cm
American Airlines: 56x36x23cm
Air Europa, Air France, Alitalia, KLM and Transavia: 55x35x25 cm
Emirates: 55x38x20cm
In some rates you have to pay a supplement or pay to reserve space. Be well informed by reading the information on the airline's website, in your reservation and on your boarding pass before going to the airport.
Some companies such as EasyJet, Norwegian, Ryanair, Transavia or Wizz Air only allow one small item to be carried in the cabin, a handbag, so to speak, and force the traveler to pay a supplement for cabin luggage even if they are from size allowed by the airline.
On Vueling planes, from November 23, 2021, as we have been able to read on its website, you can take one small bag and one piece of hand luggage for free. We explain it well. A small bag can be carried under the seat, as well as purchases made at the airport (both the package and the purchases must fit entirely under the seat in front of them; they cannot be an obstacle to anyone passing by and cannot protrude). And you can also bring a second piece of hand luggage into the cabin of the plane, that is, a carry-on suitcase, with a maximum weight of 10 kg and with the measures that we have previously mentioned. This applies to Vueling's Optima, Family and TimeFlex fares.
How much can a cabin bag weigh according to the company?

Qatar and Emirates are the most restrictive in this regard: they only allow 7 kg on board with the tourist fare.
Aeroflot, Air Europa, Norwegian, Ryanair and Wizz Air allow one 10kg carry-on bag.
In the case of Iberia and Iberia Express, the admitted weight is also 10 kg, but, in this case, it includes the combined weight of the handbag and the cabin suitcase. The same happens with the KLM and Air France airlines, which admit 12 kg but also add the two cabin bags.
There are airlines such as Alitalia, Brussels Airlines, Eurowings, Finnair, Swiss Air, TAP and Turkish that allow 8 kg in the cabin.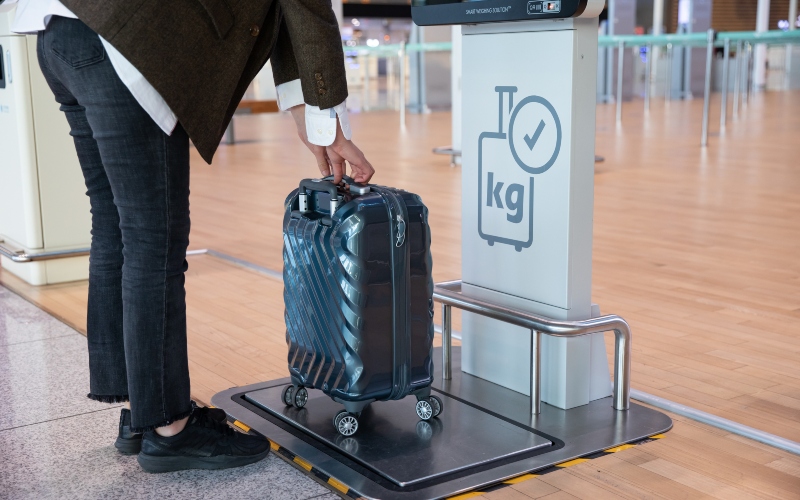 British Airways, on the other hand, is less strict in its rules, since if you take the business fare, the conditions of weight and number of packages are usually more generous.
According to the OCU, all airlines allow their customers to fly in the cabin with a package smaller than the cabin suitcase, that is, a handbag or a small briefcase. You just have to pay attention to what is indicated on its website before booking your flight to be clear: pay attention to the conditions of the second package and the maximum weight allowed, especially in case this is the combined weight of the two lumps.
We hope we have helped you and have resolved some of the doubts that usually arise when we have to travel about what we can and cannot get into the cabin of the plane.
Happy journey! :)
Categories
Airport, Tips, Travellers
Tags
Airport, baggage, travellers, tricks, viajar