The 5 best applications on the market to plan your trip
PlanChat may be the best known, but there are many. We will tell you about our top 5. The apps to plan trips that have become more fashionable, that we have tried the most and that will best serve you when you go on a trip or a bridge getaway with family or friends. Because surely each one of you who goes on a trip has a way of traveling and a way of functioning on a day-to-day basis, some of you prefer to have everything scheduled and others, go more on the go, leave the hotel and see what He has the day prepared for you without planning anything. Even so, it doesn't hurt to have one of these trip planning apps at hand because we, at aparca&go, as good travel advisers, believe that it's good to program a little bit of what we'll do each day of the trip, although, yes, without get overwhelmed, we're on vacation.
Vacations without mishaps and without stress are here to stay. These apps will allow you, for example, to get to know the destination well before arriving and avoid any unpleasantness, know what is the best time to travel to that city or find solutions to all kinds of problems that may arise before and during the trip.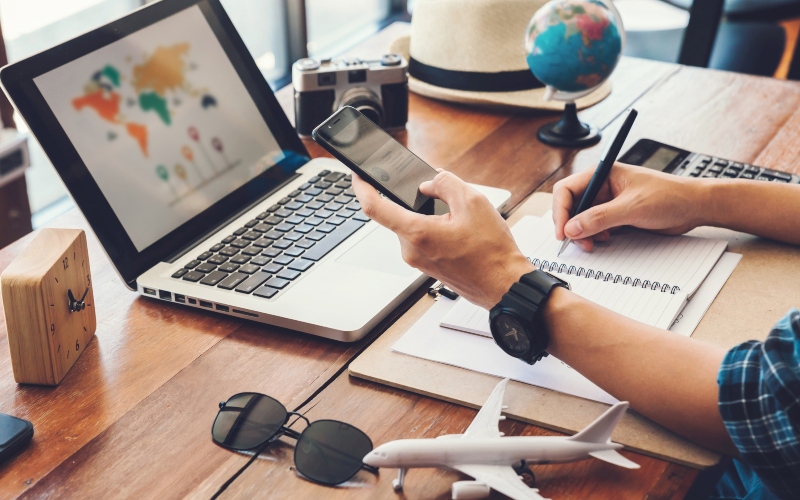 1.PlanChat. The most requested and the most successful. It sends you SMS and emails with everything you have scheduled for the trip. With it you will all stay informed, even those of you who do not have the application downloaded on your mobile. Your friends or colleagues and you can, with this app, create a travel idea, assign prices to products and reservations, research and survey the experiences and activities recommended by each other, search for flights and hotels, invite friends and group chat
2. TripIt is ideal if what you like is to carry a travel agenda with you on your mobile phone with all the master itinerary marked so you don't get lost in the city you are visiting. With TripIt you will be able to share the marked plans with other people and, another very good thing, you will be able to save a backup copy and important documents through a user profile with a password
3. Wanderlog. Another very good option to plan your trip since with this app you can see all your plans on a map, making it ideal, especially if you travel by car. It allows you to save your flights, tickets and reservations in a single app and create an itinerary with all the routes of your trip
4. PackPoint is the favorite application of those who like to make lists, but this time, instead of on paper, they will be virtual. It makes it easy for you to create your own list of things to put in your suitcase when planning your trip, but, in addition, it is also capable of recommending items and products that you can take on the trip depending on the destination, the time of year you are in, the activities you have planned and the type of trip you want to make. Surely you don't leave anything at home with this app and you don't have to run to the duty free before getting on the plane or as soon as you land at your destination
5. Travelbank, the business travel app par excellence. With it you will be able to calculate and control expenses, you will be able to manage your receipts and even keep track of the trip budget. If, when you finish the trip, you are below the budget limits, that's no problem because you can exchange these points for, for example, Amazon gift cards. How about?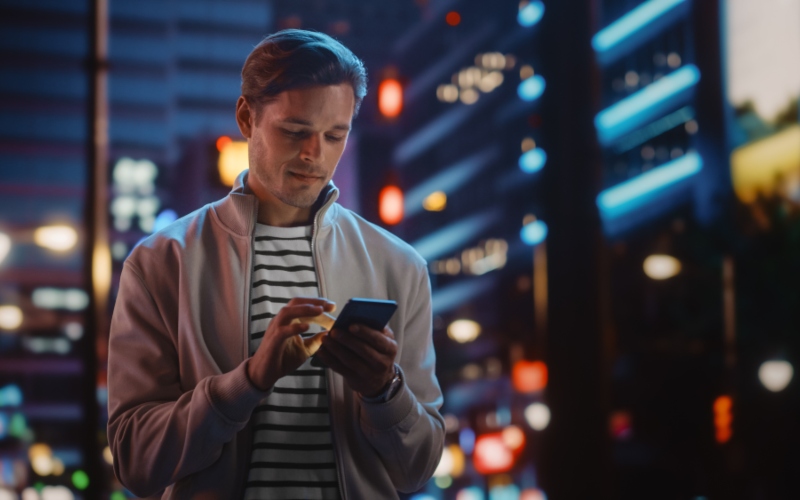 Apps make life easier for us and, in this case, this top 5 aparca&go apps to organize and plan your trip provides you with all the help you need to make your adventure, vacation or weekend getaway to that city you wanted so much to visit it to be unforgettable and for everything to go smoothly. With these apps you will save money and, obviously, time.
In addition to these applications, you already know that ours allows you to park your car next to the airport and the train station so that you don't have to worry about your vehicle while you travel and so that you can move comfortably in your car to the car park without having to to depend on third parties. If you plan to make a trip and leave your car in good hands, take a look at our app for iPhone, Android or our website. Those who travel a lot, whether for business or pleasure, know that having their vehicle well cared for during their absence is a plus.
Where do you plan to travel next? How are you going to plan the trip?
Categories
Tips, Travellers, Productivity
Tags
App, business, foreign, international, plan, travellers, tricks, viajar